Bonita was the world's youngest person to climb Everest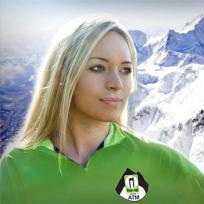 and reach the North Pole.
During the day you'll hear Bonita's story of the power of small steps, and maybe some stubbed toes on the way. From a life-changing phone call, to an indoor climbing wall, to the tallest summit above sea level, Bonita's journey translates to the highs and lows we experience in our everyday lives. An icon for British adventurers, a youth ambassador for numerous education institutions, and previously nominated Cosmopolitan Woman of The Year: Bonita is a beacon of what it is possible to achieve with enough determination.

We're delighted to offer you a place at our Surrey Roadshow where you'll be able to hear about Bonita's experiences, learn more about the Ramblers, our vision, what we do as a charity and our impact. You will also have the chance to develop your knowledge as a walker or a volunteer through our free skills workshops.


We're proud to be delivering the Ramblers National Roadshows in partnership with Ramblers Walking Holidays*. On the day, please visit Ramblers Walking Holidays in the market place, or visit here for more information.

Join us to find out more about how to get the most out of your Ramblers membership, to meet other members and volunteers and get direct access to our walking experts and specialist partners. Choose from our selection of free skills sessions and workshops including:
First aid for walkers

Basic map reading

Planning your walk

Introduction to walk leading

Basics of Rights of Way
Get the most out of your membership and book your place at the Surrey Roadshow today.